James Hope Howard
President (2023-2024)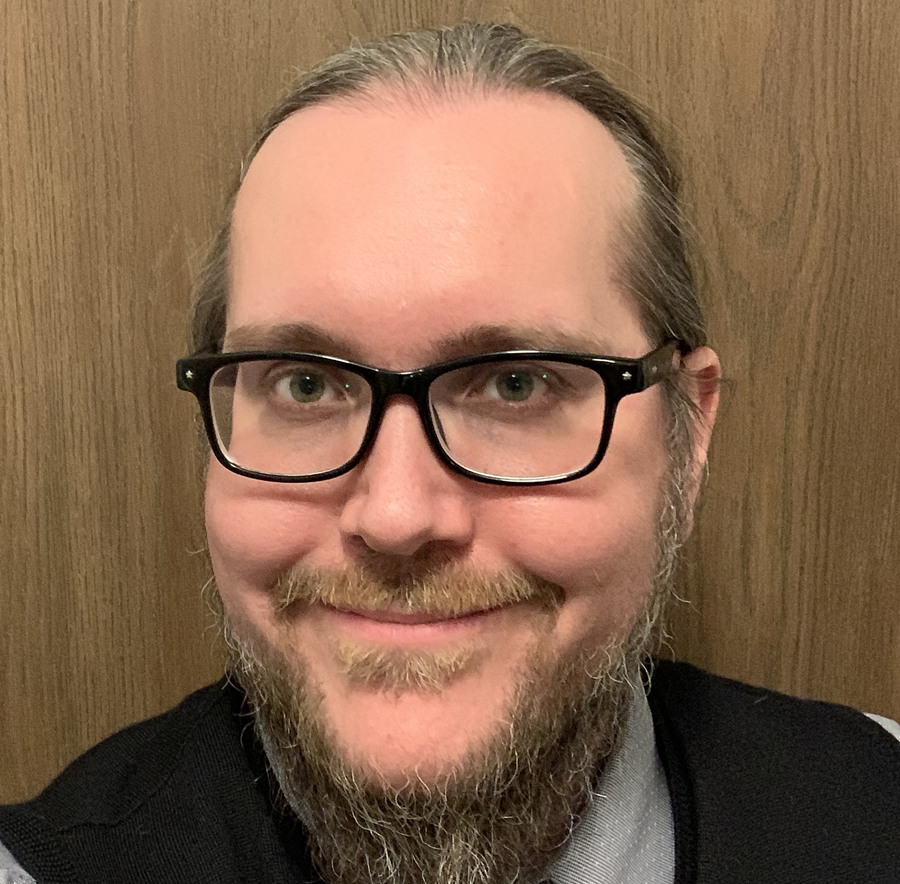 James Hope Howard
President (2023-2024)
James Hope Howard is the Director of the Pahkisimon Nuye?áh Library System, a multitype and federated library system that represents and supports all public libraries, school libraries, postsecondary libraries and library boards in the Northern Saskatchewan Administrative District.
He is a present member of the Saskatchewan Information & Library Services (SILS) Consortium Board of Directors, and served as the Chair of the Saskatchewan Multitype Library Board (MLB) from 2017 to 2022.
James has also been a longtime presence in SLA activities and events, including multiple appearances as Master of Ceremonies for the Saskatchewan Libraries Conference, Co-Chair of the 2017 Saskatchewan Libraries Conference in Waskesiu, a Member-At-Large on the SLA Board of Directors from 2015 to 2017, and a member of the Logo Redesign Committee that selected the SLA's current logo.