2023 Book Selection
The 2023 One Book One Province title is Five Little Indians by Michelle Good. The program will see libraries, book clubs, and individuals all across Saskatchewan join together in March 2023 to read this book and share discussions about the story.
Five Little Indians was released in April, 2020 and has won numerous awards over the last two years, including the Governor General's Literary Award for Fiction, the Amazon First Novel Award, and the Kobo Emerging Author Prize.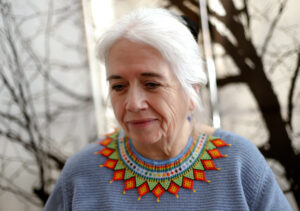 MICHELLE GOOD is a Cree writer and a member of the Red Pheasant Cree Nation in Saskatchewan. After working for Indigenous organizations for twenty-five years, she obtained a law degree and advocated for residential school survivors for over fourteen years. Good earned a Master of Fine Arts in Creative Writing at the University of British Columbia while still practising law and managing her own law firm. Her poems, short stories, and essays have been published in magazines and anthologies across Canada, and her poetry was included on two lists of the best Canadian poetry in 2016 and 2017. Five Little Indians, her first novel, won the HarperCollins/UBC Best New Fiction Prize, the Amazon First Novel Award, the Governor General's Literary Award and the Rakuten Kobo Emerging Writer Award. It was also longlisted for the Scotiabank Giller Prize and a finalist for the Writer's Trust Award.
Our 2023 Events
SLA held the program launch at Government House in Regina on February 21 with Michelle Good.
We are also hosting six in-person events featuring Michelle Good across Saskatchewan throughout the month of March:
Mar. 22 – Yorkton (6:30pm at the Painted Hand Casino)
Mar. 23 – Regina (7:00pm at the mâmawêyatitân centre – registration required here)
Mar. 27 – Swift Current (7:00pm at the Swift Current Public Library)
Mar. 28 – North Battleford (7:00pm at the North Battleford Public Library)
Mar. 29 – Saskatoon (7:00pm at the Saskatoon Public Library Frances Morrison branch)
Mar. 30 – Melfort (7:00pm at the Kerry Vickar Centre)
If you are unable to make it to any of these events in person, you are welcome to join in on the Regina event virtually on March 23! Click here to register for the virtual event.
About the Book and Where to Find It
Taken from their families when they are very small and sent to a remote, church-run residential school, Kenny, Lucy, Clara, Howie and Maisie are barely out of childhood when they are finally released after years of detention.
Alone and without any skills, support or families, the teens find their way to the seedy and foreign world of Downtown Eastside Vancouver, where they cling together, striving to find a place of safety and belonging in a world that doesn't want them. The paths of the five friends cross and crisscross over the decades as they struggle to overcome, or at least forget, the trauma they endured during their years at the Mission.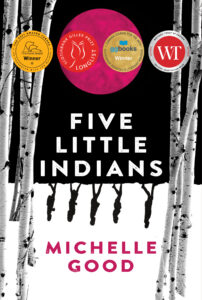 Find the book in your region:
About One Book One Province
One Book One Province is a province-wide program that launched in 2017. It aims to increase literacy and create a reading culture by providing opportunities for residents to become more socially engaged in their community through a shared story. One Book One Province encourages Saskatchewan's social, economic and cultural development while supporting libraries and collaboration.
For more information, contact SLA Program Coordinator Mary Lou Van De Bon by emailing mvandebon@saskla.ca.
His Honour the Honourable Russ Mirasty, Lieutenant Governor of Saskatchewan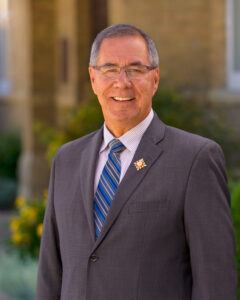 Russ Mirasty was born and raised in La Ronge, Saskatchewan and is a member of the Lac La Ronge Indian Band. His first language is Woodland Cree. His grandparents led a traditional life, fishing, hunting and trapping. His mother modelled a strong work ethic, and from her and his grandparents, he learned to value a connection to the land, and the importance of hospitality and community service.
Mr. Mirasty joined the Royal Canadian Mounted Police (RCMP) in 1976, and was one of only two Indigenous cadets in his troop. He served in various roles across the country, including as Director General of National Aboriginal Policing Services and as Commanding Officer of "F" Division (Saskatchewan).
Over his 36‐year career, Mr. Mirasty was posted to seven provinces, performed duties in every province and territory, and participated in an exchange with the Northern Territory Police Service in Australia. He retired from the RCMP as Assistant Commissioner in 2013.
Following his retirement, Mr. Mirasty continued to devote himself to the residents of Saskatchewan by helping lead the Student First Engagement process. The valuable perspectives shared during the process informed the development of a province‐wide education strategy.
Mr. Mirasty served as a member of the League of Educational Administrators, Directors and Superintendents, and as a board member on the Community Safety Knowledge Alliance. He was appointed to Saskatchewan's Advisory Group on Poverty Reduction, and served on the board of the McDowell Foundation, which supports research, inquiry, and sharing of information for the K to 12 education system.
In recognition of his outstanding contributions, Mr. Mirasty received both the Queen's Golden Jubilee and Diamond Jubilee Medals, as well as the Meritorious Service Medal.
His Honour leads a very active lifestyle and regularly participates in running and cross‐country skiing marathon events. He and his wife, Donna Mirasty, have a home in La Ronge, and they have two children and two grandchildren.
2022 – Arab Cooking on a Prairie Homestead by Habeeb Salloum
2021 – Blanket Toss Under Midnight Sun by Paul Seesequasis
2020 – A Geography of Blood by Canada Savage
2019 – Just Pretending by Lisa Bird-Wilson
2018 – Out of Old Saskatchewan Kitchens by Amy Jo Ehman
2017 – The Education of Augie Merasty: A Residential School Memoir by Joseph Auguste Merasty with David Carpenter