Saskatchewan Libraries Conference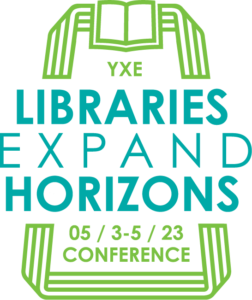 Mark your calendar! The 2024 Saskatchewan Libraries Conference will take place May 1-3, 2024 in Regina, SK.
The Saskatchewan Libraries Conference is an annual event that provides the premier professional development opportunity for anyone working in library and information services in Saskatchewan.
The 2023 Saskatchewan Libraries Conference took place at the Saskatoon Inn & Conference Centre on May 3-5, 2023 and was a huge success! Nearly 150 delegates took in a wide variety of sessions, with topics ranging from family literacy to reconciliation to increasing your library's accessibility.
The theme for the 2023 conference was "Libraries Expand Horizons." This theme invited us to reflect on the many ways that libraries serve, support, and enhance their communities. Here are just a few ways SLA sees libraries expanding our horizons:
Creating inclusive and equitable environments that reflect our province's diversity
Providing services that expand individual opportunities and ways of thinking
Supporting intellectual freedom and the right to read
Offering diverse collections, both in topic and format
Gathering community in reconciliation and decolonization initiatives

Our 2023 Speakers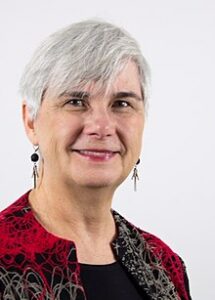 Keynote
We are honoured to welcome Leslie Weir, Librarian and Archivist of Canada, as our 2023 keynote speaker!
Leslie Weir was appointed to the position of Librarian and Archivist of Canada in 2019 for a four-year term, and is the first woman to hold this position. Before being appointed to Librarian and Archivist of Canada, Weir served as the university librarian at the University of Ottawa for 15 years.
Leslie Weir's presentation will be on the morning of May 4, 2023.
Mary Donaldson Lecture

SLA is pleased to announce John Lagimodiere, President of Aboriginal Consulting Services, as our 2023  Mary Donaldson Lecturer.
Recipient of the Queen's Diamond Jubilee Medal, the Saskatchewan Centennial Medal and Saskatoon's Living in Harmony Award, John Lagimodiere is a dedicated community builder and entrepreneur. President of ACS Aboriginal Consulting Services, he has been delivering Indigenous awareness seminars since 1997 while he built a 25-year career in the media as Editor/Publisher of Eagle Feather News and as a regular contributor to CBC, where he was host of the award-winning national show, As If, on CBC Radio. Lagimodiere is also the recipient of the Saskatchewan Chamber of Commerce ABEX Award for Aboriginal Business. His Métis roots are in the Red River, and he is a citizen of the Métis Nation-Saskatchewan. John's straight forward and humorous delivery are why he is a highly sought-after keynote speaker, master of ceremonies, and facilitator.
John Lagimodiere's lecture will be on the evening of May 3, 2023 from 7:30pm to 8:30pm.
The Mary Donaldson Memorial Lecture is an annual lecture established in 1967. Learn more about the Mary Donaldson Memorial Lecture.
Endnote Speaker
Closing off our conference with a bang will be Shawn Cuthand, Writer and Producer at The Feather Entertainment Inc.
Shawn Cuthand is a Cree and Mohawk stand up comedian living on Treaty 6 territory.  He is also a writer, filmmaker, producer and actor.  He is a part of The Feather News, a fake news comedy series which is making it's premiere on APTN Lumi in February 2023.  For the past 2 years he has also acted in the GTNT annual christmas plays.  Stand up comedy is his passion and he has performed all over Saskatchewan as well as Winnipeg, Ottawa and Edmonton.  For the past two years he's been a part of the YXE Fringe with Danny Knight showcasing their open mic comedy show The Funny Bone Schomedy Zone which they have just been confirmed for a third year.
Shawn Cuthand's presentation will take place in the afternoon on May 5, 2023 from 3:30pm to 4:30pm.
Our Sponsors & Exhibitors
SLA deeply appreciates the important contributions of our sponsors and exhibitors to our conference.
Our sponsors are:
Platinum



Gold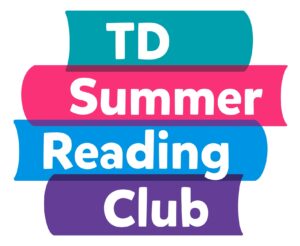 Gold In-Kind

Bronze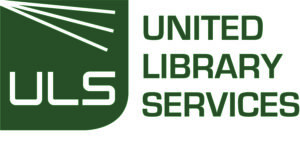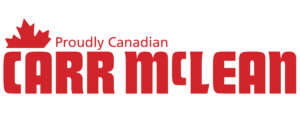 OUR EXHIBITORS ARE:
Ayôskan.designs
Canadian e-Resource Solutions Inc. / Britannica
Centre for Equitable Library Access (CELA)
Dyslexia Canada
EBSCO Information Services
Elections Canada
Gabriel Dumont Institute – Métis Culture & Heritage
Law Society of Saskatchewan
Library Bound Inc.
McNally Robinson
Métis Nation-Saskatchewan Citizenship Registry
National Network for Equitable Library Service (NNELS)
Online Computer Library Centre (OCLC)
OverDrive
ProQuest
Provincial Library & Literacy Office (PLLO)
Saskatchewan Archaeological Society
Saskatchewan Council for Archives & Archivists
Saskatchewan Council for International Cooperation
Saskatchewan Literacy Network
SaskBooks
Shadowpaw Press
TD Summer Reading Club
The Trojman Corporation
United Library Services (ULS)
Whitehots
Wintergreen Learning Materials