Generously sponsored by SaskTel for several years, SLA distributes funds for the Children's Storytelling and Performer tours in the eight public library systems and three municipal libraries in the province. The tours s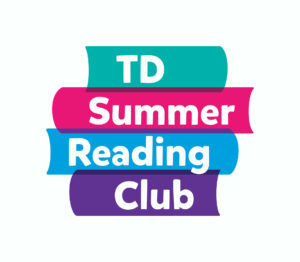 upplement the many activities in public libraries over the summer that encourage and support literacy in children.
Summer Performer Tours 2022
The Saskatchewan Library Association offers grants each year to member libraries to create summer programming with children's performers or storytellers. This may include either in-person or virtual children's summer programs. If local performers are not available, the grants may be used to create programming using the two new performer videos created in 2022 or the four videos created for summer programming in 2021 (see video links below).
2022 Children's Performer Videos
Through the generous support of SaskTel, SLA developed Children's Performer Videos that can be used to support virtual programming in libraries, TD Summer Reading Club activities or other opportunities. The videos may be accessed here:
Shyla Gaebel – Yoga for Beginners – SLA Children's Storytelling and Performer Tour 2022
Shyla Gaebel is a Dakota woman from Sioux Valley Dakota Nation, raised in Regina, Saskatchewan on Treaty 4 Territory. She unites her knowledge of yoga and her Indigenous roots to offer a unique experience. By teaching from an Indigenous perspective, she shows how one can find balance – mentally, emotionally, physically and spiritually through the ceremony of yoga. In this video, Shyla will delight children (and adults!) with a fun introduction to yoga.
Dustin Ritter – Visual Artist – SLA Children's Storytelling and Performer Tour 2022
Dustin Ritter is a visually-impaired visual artist from Regina, Saskatchewan. His solo work can be found in Saskatchewan galleries and private collections across Canada. Recently, he has begun creating expansive, collaborative murals with large groups of artists. Dustin teaches drawing and painting to youth and adults of all abilities and has developed techniques that are accessible and inclusive. Dustin has found great satisfaction in his own creative practice, and in this video, he shares a fun artistic process that can be used by everyone.
2021 Children's Performer Videos
---
TD Summer Reading Club
TD Summer Reading Club is an inclusive program that strives to engage all children in the joy of reading during the summer months while championing Canadian writers and illustrators. The program helps connect families with books and build confidence in reading through the delivery of free incentives and fun, accessible library activities. All summer long across Canada, libraries aim to inspire a sense of adventure and wonder, nurture children's imaginations and celebrate their accomplishments.
The TD Summer Reading Program launch, "Get Your Summer Read On", happens at libraries between  June 13 – June 27, 2022. More information is available here.
Children who register for the TD Summer Reading Club at their local library receive free program materials and are encouraged to earn 12 collectible stickers by reading books over the summer. They are also invited to participate in programs organized at their local library and share their love of reading with children across the country through the TD Summer Reading club website.
This program is a joint initiative between TD Bank Group, Toronto Public Library and Library and Archives Canada. Every year a theme is selected from suggestions made across the country. Supporting materials for the program are developed by a team of children's librarians from Toronto Public Library with the francophone component developed by librarians from Ottawa, Quebec City and Montreal.  SLA supports the program in Saskatchewan through the distribution of materials and providing information to libraries and the public.