Mary Donaldson Memorial Lecture
The Saskatchewan Library Association established the Mary Donaldson Memorial Lecture Series in May 1967. The lectures are given annually by leaders in the field of library science or related fields. While the lectures are designed primarily for librarians in the province, they are open to the public in the belief that library trustees and friends of the libraries will also find them thought-provoking and challenging.
The Mary Donaldson Memorial Lecture is typically held in conjunction with the Saskatchewan Libraries Conference in the first week of May each year.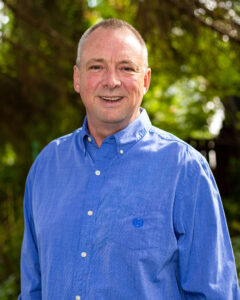 SLA is pleased to announce John Lagimodiere, President of Aboriginal Consulting Services, as our 2023 Mary Donaldson Memorial Lecturer.
Recipient of the Queen's Diamond Jubilee Medal, the Saskatchewan Centennial Medal and Saskatoon's Living in Harmony Award, John Lagimodiere is a dedicated community builder and entrepreneur. President of ACS Aboriginal Consulting Services, he has been delivering Indigenous awareness seminars since 1997 while he built a 25-year career in the media as Editor/Publisher of Eagle Feather News and as a regular contributor to CBC, where he was host of the award-winning national show, As If, on CBC Radio.
Lagimodiere is also the recipient of the Saskatchewan Chamber of Commerce ABEX Award for Aboriginal Business. His Métis roots are in the Red River, and he is a citizen of the Métis Nation-Saskatchewan. John's straight forward and humorous delivery are why he is a highly sought-after keynote speaker, master of ceremonies, and facilitator.
Biography of Mary Donaldson
Mary Elizabeth Donaldson (1908 – 1966) was born in Brandon, Manitoba in 1908. She received a B.A. from the University of Alberta in 1928 and a B.Sc. in Library Science from the University of Toronto in 1929. She started her professional career as a cataloguer in Toronto and Edmonton Public Libraries, and the University of Saskatchewan, where she served briefly as chief cataloguer before transferring to Saskatoon Public Library as chief assistant librarian in 1945.
In 1948, she headed a group of Canadian librarians attending the International Summer School for Librarians in Manchester, England. Thereafter, she maintained a keen interest in library development throughout the world and was an active participant in library association affairs at all levels. From 1951 until her death in 1966, she held the position of Provincial Librarian for Saskatchewan. She also served as President of the Canadian Library Association from 1956 to 1957.
To honour her memory, the Saskatchewan Library Association established the Mary Donaldson Trust. In May 1967, the Trust began providing a public Memorial Lecture Series to honour her memory. Ten years later, the Mary Donaldson Award of Merit was established to recognize library support workers and the essential services that they perform in Saskatchewan libraries.
2022  Aaron Paquette, "Diversity, Equity and Inclusion is the New World"
2021  No lecture due to the COVID-19 pandemic
2020  No lecture due to the COVID-19 pandemic
2019  Zarqa Nawaz, "The Power of Story"
2018  David Chalk, "Disruptive Innovation: The Truth about Man vs. Machine is Overdue!"
2017  Bill Waiser, "Henry Kelsey"
2016  Lindsay Knight (aka Eekwol), "Indigenous Conceptualizations of Creativity"
2015  Gabrielle Scrimshaw  "Leadership and Education: Our Shared Canadian Journey"
2014  Barbara Arrowsmith-Young, "The Woman Who Changed Her Brain"
2013  Lorne Calvert "The Library: Literacy, Lobby and Life"
2012  Mary-Anne Kirby "I am Hutterite"
2011  Brad Fraser "Censorship and Me" 
2010  Dr. Vianne Timmons "Reading Together, Succeeding Together: The Importance of Family Literacy"
2009  Maude Barlow "The Myth of Abundance: Canada and the Global Water Crisis"
2008  Fred Kent "What if We Build Our Cities Around Places?"
2007  Robert Sawyer "Science Fiction as a Mirror for Reality"
2006  Dan Yashinsky "Suddenly They Heard Footsteps: why we listen to told stories"
2005  Arthur Black "The Wit and Whimsy of Arthur Black"
2004  Tim Wynne-Jones "This Place Is Totally…This Place, Libraries: Real Community In A Virtual World."
2003  Gail Bowen "Ruth Rendell and Me"
2002  Glen Sorestad "The Opening of Doors"
2001  Roch Carrier "The National Library of Canada: tradition in the new millennium"
2000  Roy Bonisteel "Read Any Good Web Lately?"
1999  Mark Kingwell "Storage/Retrieval"
1998  Don Ching "Public Enterprise in Saskatchewan: The Ties that Bind"
1997  Sharon Butala "Lost in Cyberspace"
1996  Ben Wicks "Caring in a Technological Age"
1995  Bill Richardson "Truth be told: Coming Out as a Writer"
1994  Janet Lunn "The Power of Story"
1993  Jean Dirksen "The Joy of Empowerment: Library Leadership for The '90's
1992  Barbara Clubb "Discovering That Immeasurable Quality"
1991  Pierre Berton "Writing Narrative History"
1990  Stephen Lewis "The Struggle for Literacy Abroad and at Home"
1989  Wes Fine Day "Education"
1988  Mel Hurtig "Speech on Free Trade"
1987  Adrienne Clarkson "Canada: a Possible Vision"
1986  John Gray "Learning to be Dull: the Canadian Cultural Experience"
1985  John Sawatsky "Librarians as Investigative Journalists"
1984  Emma LaRocque "Three Conventional Approaches to Native People in Society and in Literature"
1983  Patrick Lane "The Liberal Vision and the Death of Culture"
1982  Frances Morrison "Saskatchewan Libraries: Remembering Dreams and Recalling the Past"
1981  Andreas Schroeder "Compensation for Authors, or the Search for the Elusive Red Jellybean"
1980  Donald C. Kerr "Moving Pictures, the Great Dream"
1979  Eli Mandel "Culture and Literacy: Contemporary and Canadian Writing"
1978  Marion E. Gilroy "Pioneers! O Pioneers! The Genesis of Regional Libraries"
1977  Bede Hubbard "The Humanist Imperative"
1976  A.L. Karras "After Publication — Reaction"
1975  Roy B. Stokes "I Had Forgotten About the Wind"
1974  Allan R. Turner "Bearing on the History of Saskatchewan"
1973  Carlyle King "Far Horizons, Man Alone: Landscape and Man in Saskatchewan Writing"
1972  Richard Blackwell "A British Beaver's Eye View of the Book Trade"
1971  Lura G. Currier "The Librarian in the Political Arena"
1970  Alberta Letts "Provincial Library Service – Today and Tomorrow"
1969  Frederick G. B. Hutchings "The Impact of William Morris"
1968  Mary E. P. Henderson "Planning the Future by the Past"