Freedom to Read Week is an annual event that encourages Canadians to think about and reaffirm their commitment to intellectual freedom, which is guaranteed to them under the Charter of Rights and Freedoms.
This year, Freedom to Read Week runs from February 19-25, 2023.
Free Online Event with Richard Beaudry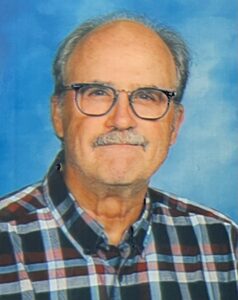 SLA is hosting a free online event titled "Up for the Challenge on Censorship Issues" presented by Richard Beaudry. The presentation will take place on Thursday, February 23 from 2-3pm.
This presentation is designed to familiarize librarians with contemporary challenges and censorship in school libraries and learning commons in Canada. Content concentrates on the four common types of challenges that can lead to censorship (content, curriculum, genre and book levelling), and strategies and related resources for dealing with challenges and combatting censorship.
Richard Beaudry is an Information Specialist and Librarian. He has worked as a teacher-librarian in K-12 schools and taught classes in the diploma program in Teacher Librarianship at the University of British Columbia and the Master's in Teacher Librarianship at the University of Alberta. Richard is an ALA Certified Librarian and a Fellow of the Library Association of Ireland. Richard is particularly known for his activities to promote human rights and freedom of information, particularly as they relate to the censorship of materials in school libraries. Richard was the recipient of the 2016
Canadian Library Association Award for the Advancement of Intellectual Freedom in Canada. Richard is the Coordinator for the Teacher Librarianship Diploma and Certificate Program at UBC.
FTRW Promotional Materials
The below materials are available for anyone to use and distribute:
Click here to learn more about Freedom to Read Week on a national scale and to access materials.