Each year, the Saskatchewan Library Association offers grants to libraries to put on Family Literacy Day programs.
These $200 grants are available to SLA's individual or institutional members to support them as they celebrate and promote Family Literacy Day. The 2023 theme for Family Literacy Day is "Celebrate your Heritage."
Applications will be assessed on how well the program aligns with the theme of fostering family literacy. Funding will be awarded based on how closely the program meets grant criteria, the number of requests received, and consideration for providing support across the province.
Grant applications must demonstrate a commitment to:
Be inclusive of ability, gender, income, and cultural backgrounds
Include activities that promote cultural understanding, respect, community pride, social connections and support the Truth and Reconciliation Commission Calls to Action
Literacy and learning
Cultural programming, including arts, heritage, multicultural, First Nations and Metis activities
Meeting the needs of their community
The deadline for 2023 grant applications has now passed.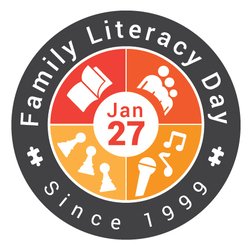 Background
Family Literacy Day is recognized nationally each year on January 27 to raise awareness about the importance of reading and family literacy. The event is put on by the ABC Life Literacy Canada and has been taking place since 1999, with thousands of schools, libraries, literacy organizations, and other community groups taking part in the initiative since then.
ABC Life Literacy Canada creates free learning and promotional resources for anyone who would like to participate. Visit their website to access these resources or for more information.